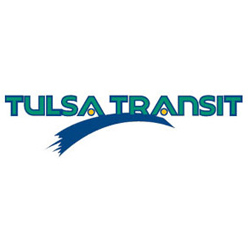 Mechanic
Tulsa, OK
A career with Tulsa Transit is a great way to help people and serve our community! We move people. We take them to work, school, shopping, and all of life's other important destinations.

NEW HIRE BONUS! We are now seeking Mechanics due to the Vision Tulsa Plan. The Vision Tulsa Plan will add two Bus Rapid Transit (BRT) routes in Tulsa. This plan allows Tulsa Transit to expand its services, offer multiple new jobs, and purchase new buses! At Tulsa Transit you will receive competitive compensation & outstanding benefits package.

Mechanic Apprentices are welcome to apply!

If you want a rewarding career with excellent benefits, apply today.
Interested candidates must submit an application - you will be linked directly to our site to start your application:

Some of our benefits include:
• Free employee Health & Dental Insurance
• Long-term disability insurance
• Employee Pension Plan
• Employer match 457b plan
• Paid vacations and holidays
• New Hire Bonus/New Higher Pay (Mechanics only)

As a Fleet Mechanic you will inspect, repair, and service all MTTA vehicular equipment. You will have the opportunity to work on state of the art CNG buses in a high-tech maintenance facility.

Qualifications
• Mechanic experience preferred.
• Must be flexible and dependable.
• Must be willing to work evenings and weekends.

Tulsa Transit seeks mechanics to repair & service buses. Prefer auto mechanical methods & technique insight; comprehend diesel engine operating principals & repair; hydraulics, air conditioning, transmission & drive train knowledge.

Tulsa Transit offers the following outstanding benefits:
Free Employee Health Insurance
Free Employee Life Insurance
Free Employee Long Term Disability
Defined Benefit Pension Plan
457(b) Retirement Plan with employer match
Paid Vacation, Sick & Holidays
Tool allowance provided for mechanics

We are an Equal Opportunity Employer.

14378