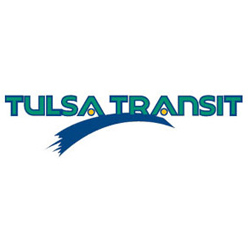 General Maintenance Worker
Tulsa, OK
The Vision Tulsa plan will add two Bus Rapid Transit (BRT) routes in Tulsa. This plan allows Tulsa Transit to expand its services, offer multiple new jobs, and purchase new buses.

NEW HIRE BONUS! We are now hiring General Maintenance Workers to fill these open positions.

As a General Maintenance Worker you will:
• Perform general cleaning duties at Tulsa Transit facilities, buildings, grounds, and equipment.
• Fuel, oil, and grease, etc., buses and other Tulsa Transit vehicles.
• Pick up parts from supply warehouse, stores, and runs errands by driving a Tulsa Transit vehicle.

At Tulsa Transit you will receive a competitive compensation & benefits package and a friendly work environment. Tulsa Transit is known for its unique and extremely valuable compensation package.

Some of our benefits include:
• Free employee Health Insurance
• Free long-term disability insurance
• Free employee Life Insurance
• Defined benefit Pension Plan
• 457(b) retirement plan with employer match
• Paid vacation, holidays, and sick days

Apply today to be a part of our team! Fill out the apply form and click 'Apply now' to submit your resume.

We are an Equal Opportunity Employer.
14377