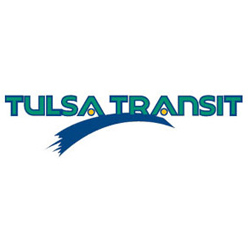 Bilingual Customer Service Representative
Tulsa, OK
Paid holidays, Paid vacation, 401K / Retirement plan, Vision Insurance, Dental Insurance, Life Insurance, Health Insurance
A career with Tulsa Transit is a great way to help people and serve our community! We move people. We take them to work, school, shopping, and all of life's other important destinations.
We are now hiring Bilingual Customer Service Representatives!
At Tulsa Transit you will receive competitive compensation & outstanding benefits package.
Some of our benefits include:
• Free employee Health & Dental Insurance
• Long-term Disability Insurance
• Employee Pension Plan
• Employer match 457(b) plan
• Paid vacations and holidays
Essential Job Functions
• Know geographic area of city of Tulsa and surrounding cities, including streets and addresses.
• Know and adhere to Metropolitan Tulsa Transit Authority (Tulsa Transit) policies, procedures, and practices, including those specific to the Call Center and Denver Avenue Station Attendants.
• Learn and understand Trapeze 17 or higher software and is proficient in its usage.
• Answer all incoming telephone calls promptly, professionally, and courteously. Efficiency demonstrated by number of telephone calls received and average hold time, time ready to receive a call, and average telephone talking time.
• Provide fixed and flex route information to passengers.
• Efficiently receive all ride request information from callers and repeat all information received to confirm accuracy.
• Record type of service and related information accurately on each ride request.
• Establish rapport and professional confidence level with passengers and remain sensitive to passenger needs.
• Professionally and succinctly educate and inform callers and passengers of system operating parameters, transit policies, and tools available to the public, including where to find bus information, purchase a bus pass, locate a bus, and plan a trip.
• Suggest alternative ride options to passengers if system is at capacity.
• Maintain the highest standard of excellence for subordinates, company personnel, contracted personnel, and all people contacted, through personal appearance and attitude.
• Assist the schedulers as needed.
• Report to work on a regular and timely basis.
• Station attendant at Denver Avenue Station (this includes selling bus passes and providing information face-to-face) as needed.
• Other duties as deemed necessary or assigned by management.
Requirements
• High school diploma or equivalent; associate's degree preferred
• Customer service experience required.
• Spanish fluency required.
• Excellent communication skills.
• Proficient in basic computer skills. (Experience with Windows 10, Microsoft Word, Excel, and Outlook preferred).
• Computer knowledge and usage skills.
• Ability to handle a variety of duties.
• Problem-solving skills.
• Must be willing to work evenings and weekends as required
If you want a rewarding career with excellent benefits, apply today! Click 'Apply now' to be directed to our application and email your resume.
The above description is intended to describe the general duties and qualifications for this job. It is not intended to be construed as an all-inclusive statement of duties, responsibilities, or requirements.
EOE/AA and drug free. Reasonable accommodations may be made to enable individuals with disabilities to perform the essential tasks.
14804126